Parents and Guardians, We still have spaces available for summer school. If your child failed 2 or more classes and you are interested please contact Koogler next Tuesday June 30 through Thursday June 1 to sign up. Koogler Admin

Yearbooks are on sale for $35.00. Purchase yours in the front office, CASH ONLY please. Yearbook buyout party, May 22, the cost is $1.00. Students who go will receive their yearbook early. All others will be distributed May 23rd

Additional Summer Guidelines: We want you to have your school issued Chromebook in Lost or stolen Chromebooks: A lost or stolen device during the summer should be reported immediately to the Technology Department. As stated above, if you are moving out of the Aztec Municipal School District during the summer vacation months, you are required to turn in your device and charger, otherwise a charge will be assessed for a full replacement of the device.There are a few options that you can choose from to turn in your device. ● You may return your child's device to Aztec Municipal School District Central Office Technology Department located at 1118 W. Aztec Blvd., Monday thru Thursday, between the hours of 8am and 4pm. ● Up until the last day of school, you may turn in your device at your child's school during regular school office hours. Additional Summer Guidelines: We want you to have your school issued Chromebook in great shape for the start of school, so we would like to offer a few tips. We have learned that broken screens are the largest problem. As you might expect, the best prevention is to be constantly aware that your Chromebook uses a sheet of glass for its screen. The Chromebooks are rugged, but there is still a sheet of glass that needs protection. Try to get in the habit of gently placing your backpack on the floor and always keeping your Chromebook in its case. Extra Vigilance is needed in the summer! It is recommended to: - Keep it away from water, pools, oceans, drinks, etc - Keep it cool - Avoid leaving it in a car or in direct sun. No action is necessary to participate in the summer Chromebook program. If a student has unpaid fees due to Chromebook repair, those fees will stay with your student until paid, which is required before they officially withdraw from Aztec Schools or graduate. Thank you for supporting our efforts to provide a seamless technology experience for all Aztec Municipal School students and families. Please reach out to your school site tech with any questions. Have a great summer, Technology Department Aztec Municipal School District 2 of 2 posts

RE: Summer 2023 Chromebook Information Students entering grades 4th -12th will keep their Chromebooks this summer for the first time. Aztec Municipal Schools is supporting an effort for the majority of students to keep their school-issued Chromebook over the summer, expanding it to the lower grade levels next summer! Keeping their device promotes student ownership of devices and drastically reduces the amount of instructional time lost to collection and distribution of Chromebooks each year. If a student is withdrawing from Aztec Municipal Schools at the end of May 2023, or during any time in the summer, please follow your school withdrawal procedure to verify you have withdrawn from school and turned in your school issued Chromebook. Failure to do so will result in fees and/or fines until payment is received. RE: Summer 2023 Chromebook Information Students entering grades 4th -12th will keep their Chromebooks this summer for the first time. Aztec Municipal Schools is supporting an effort for the majority of students to keep their school-issued Chromebook over the summer, expanding it to the lower grade levels next summer! Keeping their device promotes student ownership of devices and drastically reduces the amount of instructional time lost to collection and distribution of Chromebooks each year. If a student is withdrawing from Aztec Municipal Schools at the end of May 2023, or during any time in the summer, please follow your school withdrawal procedure to verify you have withdrawn from school and turned in your school issued Chromebook. Failure to do so will result in fees and/or fines until payment is received. shelf with the charger. Use time and filters: All content accessed through our Chromebooks will continue to be filtered according to local, state, and federal policies and will remain the property of Aztec Municipal Schools. Device Damage/Support: Any damages that occur during the summer, those Chromebooks can be repaired through the Technology Department. Please email
it-info@aztecschools.com
or call 505-599-4302 to set up an appointment for repair, or you can fill out this Google form
https://forms.gle/gZNrF4oaeohh2eRq8
. Any damage that is not repaired over the summer will be repaired in the fall according to the current Chromebook Handbook. Students are still responsible for damage due to negligence just as they are during the rest of the school year, and appropriate fees and fines may exist. Lost or stolen Chromebooks: A lost or stolen device during the summer should be reported immediately to the Technology Department. As stated above, if you are moving out of the Aztec Municipal School District during the summer vacation months, you are required to turn in your device and charger, otherwise a charge will be assessed for a full replacement of the device.There are a few options that you can choose from to turn in your device. ● You may return your child's device to Aztec Municipal School District Central Office Technology Department located at 1118 W. Aztec Blvd., Monday thru Thursday, between the hours of 8am and 4pm. ● Up until the last day of school, you may turn in your device at your child's school during regular school office hours. Additional Summer Guidelines: We want you to have your school issued Chromebook in Lost or stolen Chromebooks: A lost or stolen device during the summer should be reported immediately to the Technology Department. As stated above, if you are moving out of the Aztec Municipal School District during the summer vacation months, you are required to turn in your device and charger, otherwise a charge will be assessed for a full replacement of the device.There are a few options that you can choose from to turn in your device. ● You may return your child's device to Aztec Municipal School District Central Office Technology Department located at 1118 W. Aztec Blvd., Monday thru Thursday, between the hours of 8am and 4pm. ● Up until the last day of school, you may turn in your device at your child's school during regular school office hours. 1 of 2 posts
Parents/Guardians - This is an announcement concerning parents/guardians attending the Glow Dance this Friday. "Unless you are the parent of a child with a disability in which your attendance is necessary then parent attendance will not be allowed. Parents are more than welcome to walk their student in but we ask that they then leave. If you do have a child with a disability and need to stay you will let us k ow we will put your name and their name down on a list so anyone checking students is aware. If you have any further questions please let me know." Thank you Janelle North Tiger Paws Booster Club

Please use the pick-up and drop-off lane in front of the school before and after school. This is safety issue and we need you to help keep your students safe by using that lane only for pick-up and drop-off everyday.

Parents/Guardian: We will begin testing on April 4th and the 5th (Tuesday and Wednesday for 1/2 day) and on the 6th (8th graders, only) will be tested. Please make sure that your students are here and ready to do their best. Thank you, KMS Admin

Hello Tiger Community, Please join us in extending congratulations to the AMSD Choir students! Mr. Cranfill notified us that all three of our choirs earned the highest possible rating of "SUPERIOR" at the Music Performance Assessment (MPA) competition. In total, Aztec had 58 singers there. That's 150% of what we had last year. Perhaps most importantly, our students were respectful and well-behaved throughout the event. Way to go, Aztec Choirs! Finally, we want to extend a special thanks to Pam Prater (
praterfam80@gmail.com
) for providing the photos of this event to us. Thanks, Aztec Schools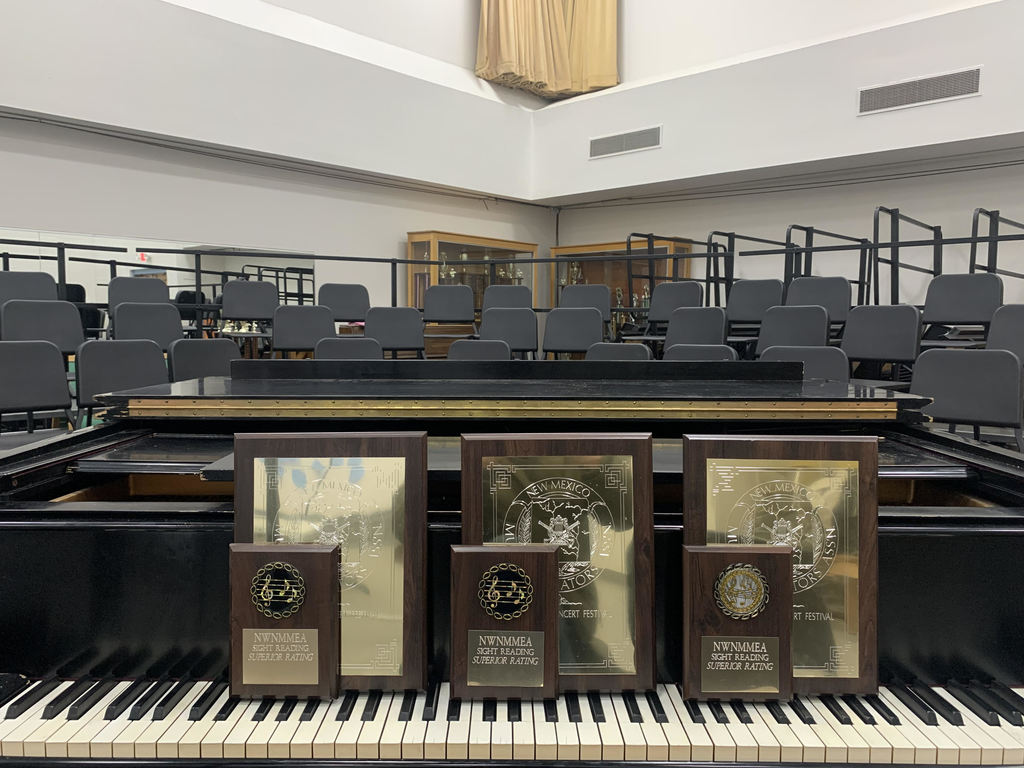 I want to remind everyone that we do not have AfterSchool Tutoring on Thursday, March 9, due to Parent/Teacher Conferences beginning at 1:00. We will resume tutoring on Tuesday, March 21.
KMS Parents/Guardians and students: We are now offering Afterschool Tutoring even during virtual remote learning days from 3:30 - 4:30 (Tuesday, Wednesday, and Thursday). If you have turned in a Tutoring Contract, you may join the Tutoring Google Classroom. Ms. Brown, Mrs. Hayhurst, Mrs. Lee, and Ms. Mendoza will be inviting students to the classroom today. If you have not been invited and have filled out a contract, please email Mrs. Hayhurst (
lihayhta@aztecschools.com
) and she add you to the classroom.

Parents/Guardians: Beginning February 1st, KMS will be asking for picture ID when checking out students. Please help us by making sure that you have that available when you come in and if the person that is checking them out, IS NOT on your contact list and/or doesn't have an ID, we cannot check your student out. This is for the safety of your student. Thank you for helping us make your student and the school safer.


There will be mandatory testing tomorrow, 1/12/2023 for Koogler Middle School Students. Please make sure students are here on time, with their Chromebooks, chargers and headphones if they have them. This is a one day testing and any make-ups will be done next week. Thank you, KMS

From: Paul Cranfill - KMS Choir Director - All students must be at rehearsal and the singalong performance. Singers should dress comfortably, knowing that they'll be standing outside in the dark for a period of time. This is a commitment from 4:30pm (meet at AHS) to roughly 5:30pm (main stage by Rubia's). The performance itself will be at approximately 5:05pm. From there, students can meet their parade groups if necessary. If your student does not have a different parade group, please have them stay with our group as we head to the parade float judging area to watch the floats go by. When the Aztec Municipal Schools Float comes by at roughly 6:15-6:30pm, we'll hear the introduction for "Minka" (I'll be playing piano on the float) and we'll move to circle around the float and face the audience for that one single song only. After we finish singing "Minka," we have no more choir-related responsibilities for the day. Students must stay with our group until they are with a family member. It is imperative that students do not wander off individually. The students who are in the parade with another group may be excused from the "flash mob" performance provided that I have received documentation from a parent or guardian. With proper documentation these students will receive the full grade for the performance. I know we've got a lot going on. Please feel free to reach out with any questions, comments, or concerns. Thank you for sharing your kiddos with us. All the best, Paul E Cranfill, M.M. Choral Director- Koogler Middle School, Aztec High School

Starting today 12/1/22, students may request a schedule change. Schedule change forms can be picked up at the office and need to be turned in to the before before January 3, 2023. Must have a parent signature and a valid reason for the change.

Students may order their yearbook @ YearbookOrderCenter.com. The pin for Koogler is 12913. The cost of the 2023 yearbook is $35.00. For more information contact: Thank You Ashley N Lee Yearbook/Journalism 8th Grade Language Arts (505) 334-6100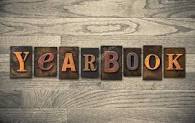 Big Brothers Big Sisters in San Juan County is looking for mentor volunteers. For more information please go to their website:
www.littlesneedbigs.org
.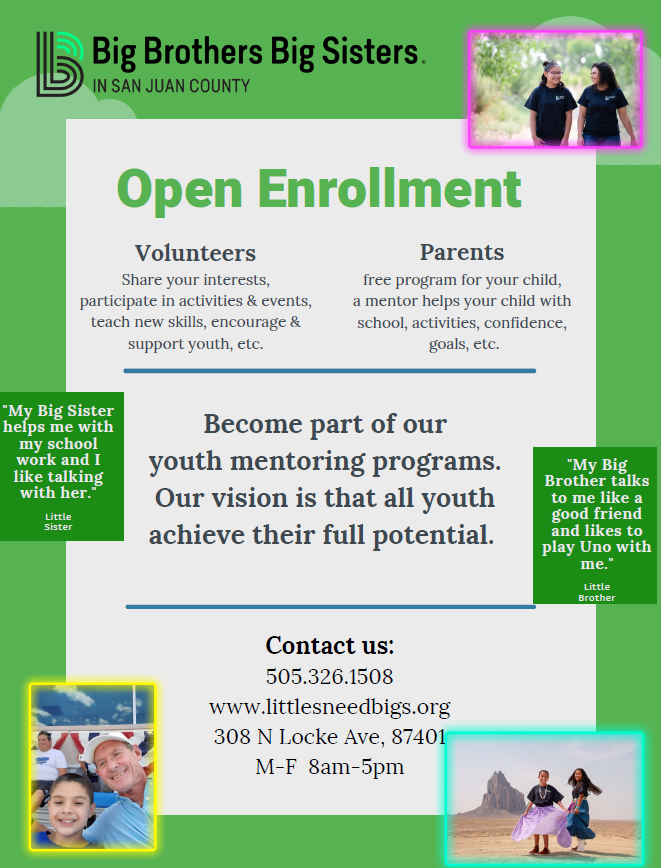 Sign up now for the Aztec Boys & Girls Club winter "Basketball Instructional League." For more info please call: 505-334-8861.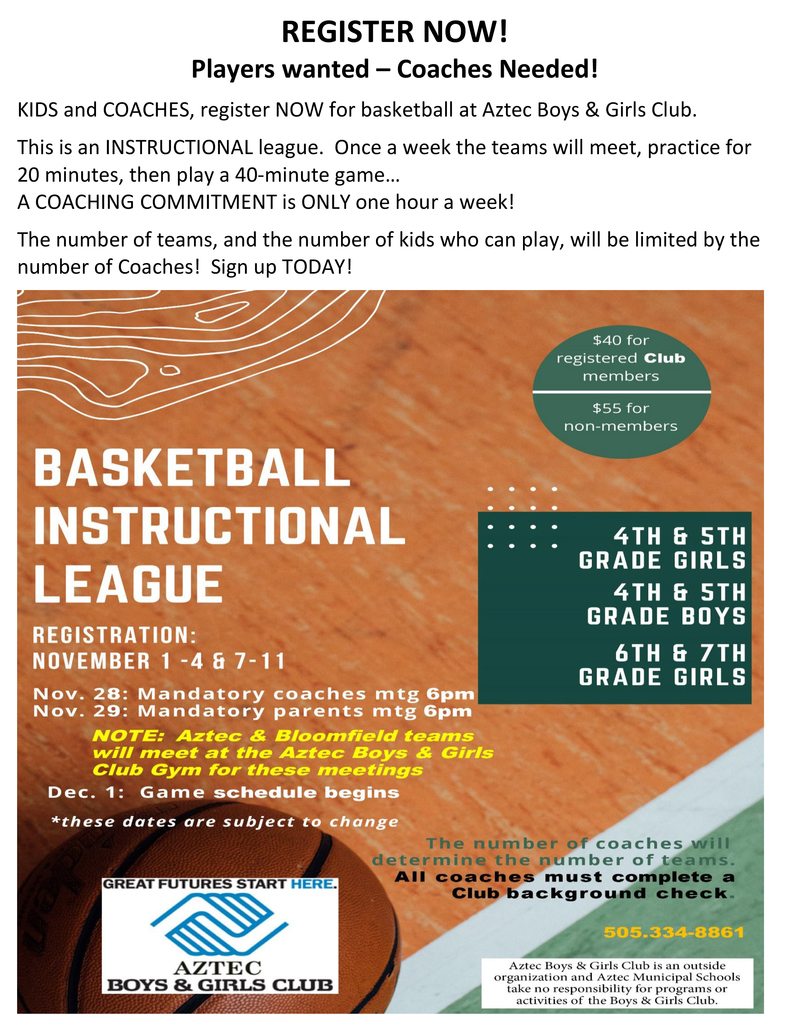 "Life is like a box of chocolates; you never know whatch'a gonna get!" from Forrest Gump Parents/Guardians; Please help out the school by allowing your student(s) to get at least one box of chocolates to sell. Profits from the annual World's Finest Chocolate sale are the only source of funding for such things as honor roll field trips, end-of-year awards and celebrations, open house refreshments, and concession supplies. Please contact the school (Linda Harris) 505-334-6101 ext. 1601 if you would like to get a box. If you have a relative that might be interested in selling at their work, you may pick up 2. Koogler Middle School appreciates your help and support of your students in this endeavor.! Sincerely, Brenda McNeal Principal KMS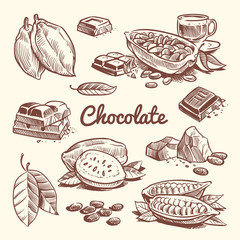 Thanksgiving Lunches Please note the Thanksgiving lunch times for tomorrow, November 2, 2022 6th grade - 11:03 - 11:33 7th grade - 12:04 - 12:34 8th grade - 1:05 - 1:35 If you are joining your child, please note these times. Thank you, Koogler Admin


Aztec High School will be having an Open House to celebrate the opening of our new Project Bike Tech bike shop on Monday, November 7th from 5 pm to 7 pm in room 401. Come learn about this new curricular opportunity for students and the NMPED Outdoor Learning grant award which will fund an Aztec High School NICA MTB team this Spring!