Koogler Parents, The health office is now sending out second notices to students with missing immunizations that are required to attend public schools in New Mexico. You will be given a week to either get your students immunizations or provide proof of an appointment scheduled. After the third notice is sent out, if this has not been reconciled, your student will be recommended for disenrollment until proof of immunizations or appointment scheduled is provided to the school nurse. Please contact the Koogler Health Office at (505) 334-6102 ext. 1619 if you have any questions. If you have not received a letter from the Health Office regarding this matter please disregard this email.

The Beginning of the Year (BOY) testing will begin on September 20th (ELA) and September 21st (Math). Please make sure your students are here and ready to test. We appreciate your help.

Please come to our open house on August 29th, 5:00 - 6:30 and meet your child's teachers and expectations for the year!

7th Grade computer distribution on August 22, 2022 - no deposit required.

8th Grade Computer Distribution Friday, August 19 - No deposit required

6th Grade Computer Distribution during Science classes - no deposit required.

First Day of School for 6th Grade Monday August 15. Schedules will be given out when students get to school.

Good morning, A few important reminders from Koogler: There is No School on Monday 5/30. Enjoy your 3 day weekend and Memorial Day Holiday. Yearbooks will be distributed on Tuesday 5/31 during the Yearbook Signing Buy Out Party. If students bring $1 they get out of 7th hour and get their Yearbooks early. Otherwise, they will get to pick up their Yearbooks on 6/1. Chromebook check-in is next week. 6th Tuesday, 7th Wednesday, and 8th Thursday. Everything needs to be turned in to tech by next Friday at the latest or an invoice will be mailed home for the balance of items not turned in. There is an 8th Grade Dance on Thursday from 6:30 to 8:00 pm. Only 8th Grade Koogler Students may attend. There is no cost for the Dance, but there will be concessions available. Students should dress nicely. Have a great day!

Aztec Municipal School District will be hosting a "Summer Industry Convening" on June 16th from 8:30 -11:30 am at Aztec High School. The district has many exciting developments to share and we would like to partner with our local industry to help redesign and dream of what is possible in providing career opportunities and career training for the students of Aztec. To learn more and register please go to tinyurl.com/aztecindustry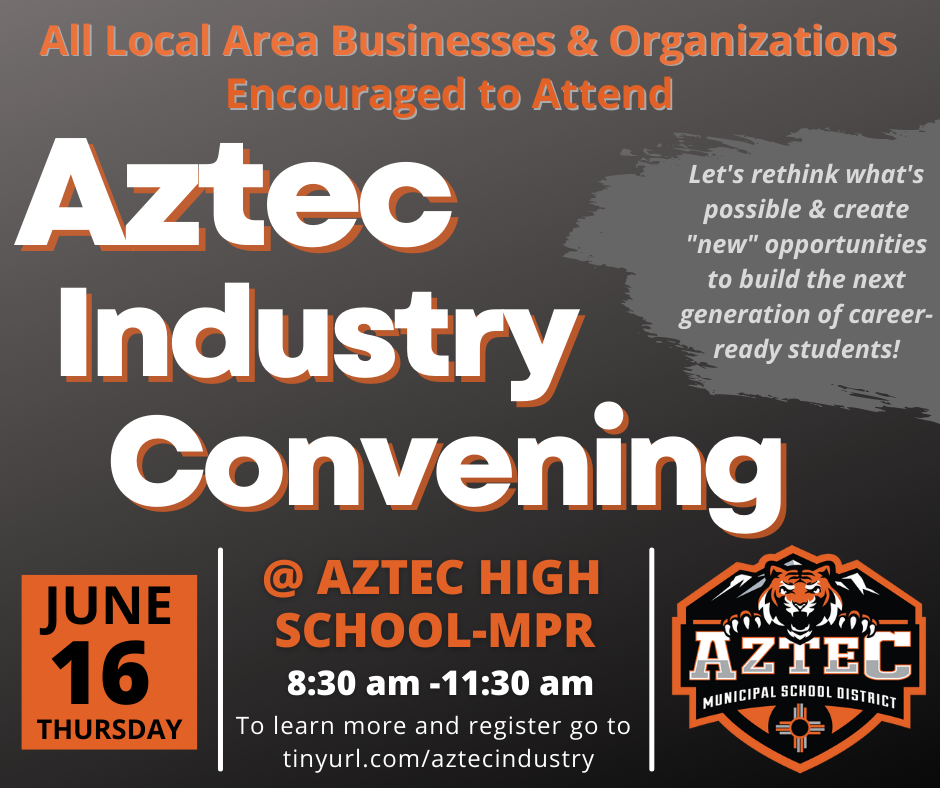 Hello Tiger Community, our calendar for the 2022-2023 School Year can be found here:
https://5il.co/1as2h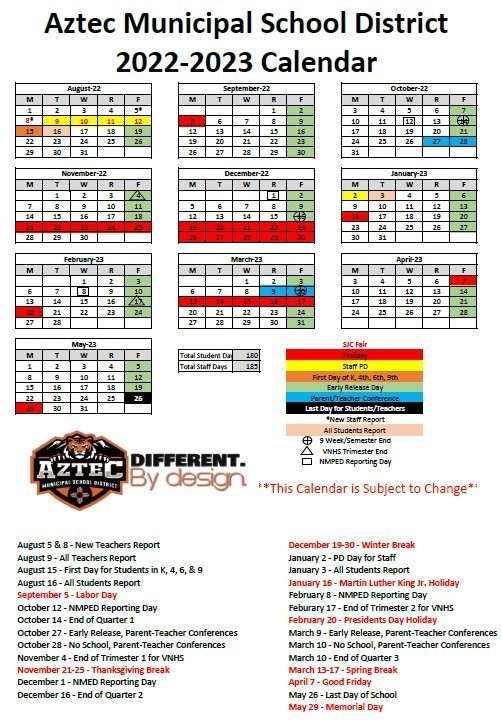 Attention Koogler: we have 45 yearbooks left and they may be purchased in the front office from Mrs. Harris for $35. When they are sold out, there will be no extras left, buy yours TODAY!

Aztec Businesses! Do you need some help this summer and would like to mentor local students in your industry? San Juan County is again hosting the "Summer Enrichment Internship Program" this summer and will place students in paid internships throughout the county. If you are interested, please email Tara Martinez at
tamartinez@sjcounty.net
with your business name, contact information, how many interns you would like to place at your business, a brief description of the industry, and a brief summary of the learning opportunities and work experience the students will gain. Thank you all for always supporting our Aztec youth!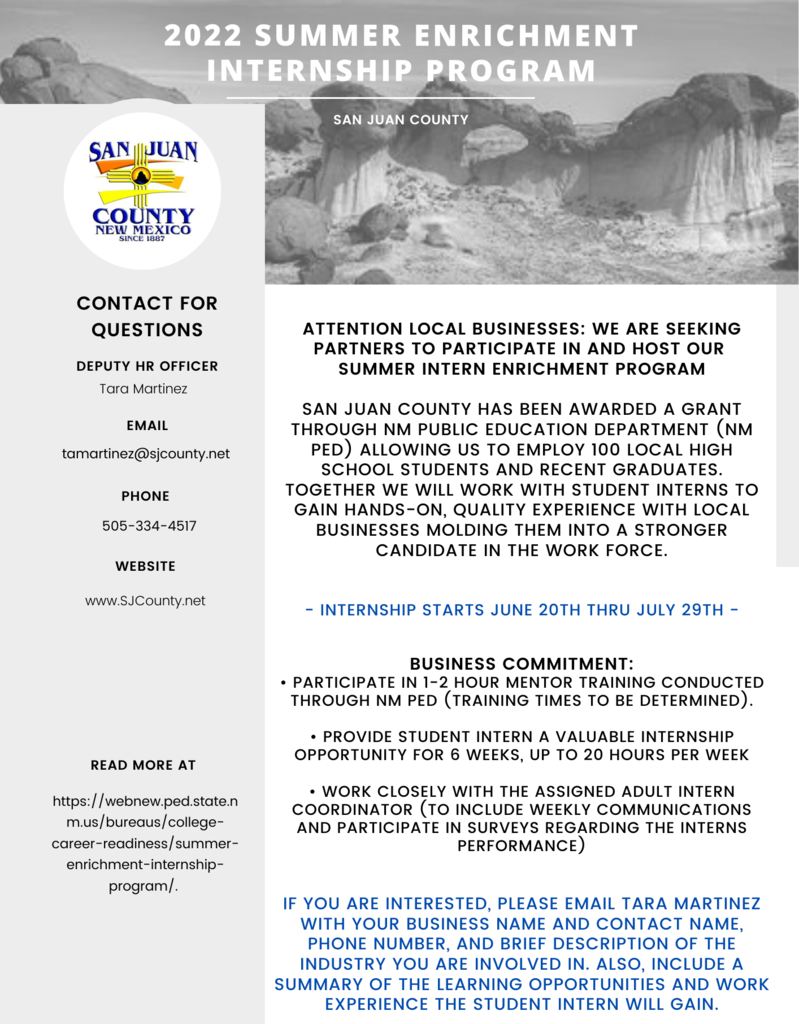 Hello Koogler Families, AMSD is currently working on implementing a new PowerSchool Registration System. To aid in a quicker registration process next year, it is important that you have your Parent PowerSchool Portal setup, it will save you time once the registration for the 22-23 school year opens. If you do not already have your PowerSchool Parent Portal set up, please contact your students school to get the necessary Access ID and Access Code, as well as the directions for setting up your account. To setup your account you will need to use the PowerSchool Link posted below, the PowerSchool App will not allow for new account setup. ***If you already have your PowerSchool Parent Portal setup please disregard this post.
https://ps.aztec.k12.nm.us/public/home.html

Great News! Our Partners with Curative will be available starting tomorrow April 27, 2022 to provide COVID testing at KMS for students or staff participating in Test-to-stay or weekly testing. Parents, to sign your student up simply scan the QR code in the link below and complete the sign up. English:
https://5il.co/19fjr
Spanish:
https://5il.co/19fjz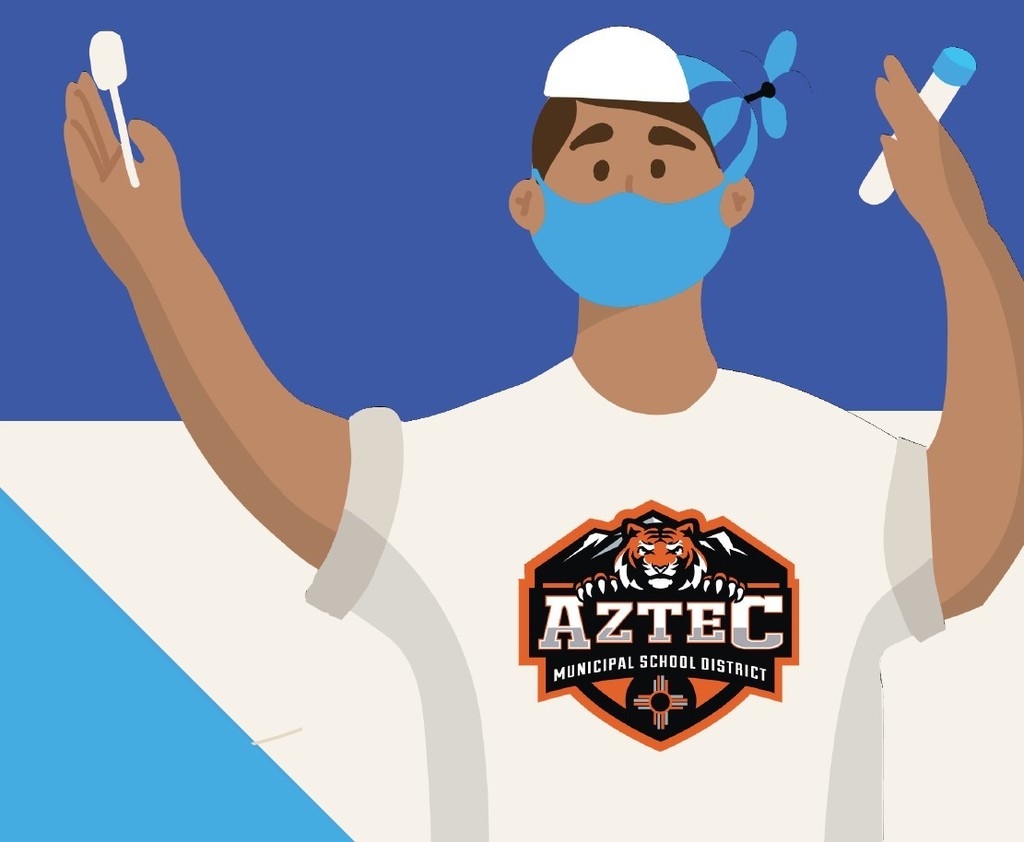 Don't forget Koogler will have state testing Tuesday and Wednesday mornings for grades 6-8, and Thursday morning for grade 8 only. Please get plenty of rest and bring your chromebooks with all accessories. We will provide breaks, snacks, and water. Good luck students, we know you'll do amazing and make Aztec proud!

The last day to purchase yearbooks online will be March 26, 2022. You can place your order at YearbookOrderCenter.com School Code: 12913. There are a limited number of books left, so purchase yours while supplies last.

Reminder: Koogler is closed until Monday 3/21 for Spring Break

Today's (Thursday 3/10)Track Meet is cancelled. There will also be no Track Practice today.

Hello Tiger Community, Due to current weather conditions the AMSD will shift to a remote learning day today March 10, 2022. Thank you, Aztec Schools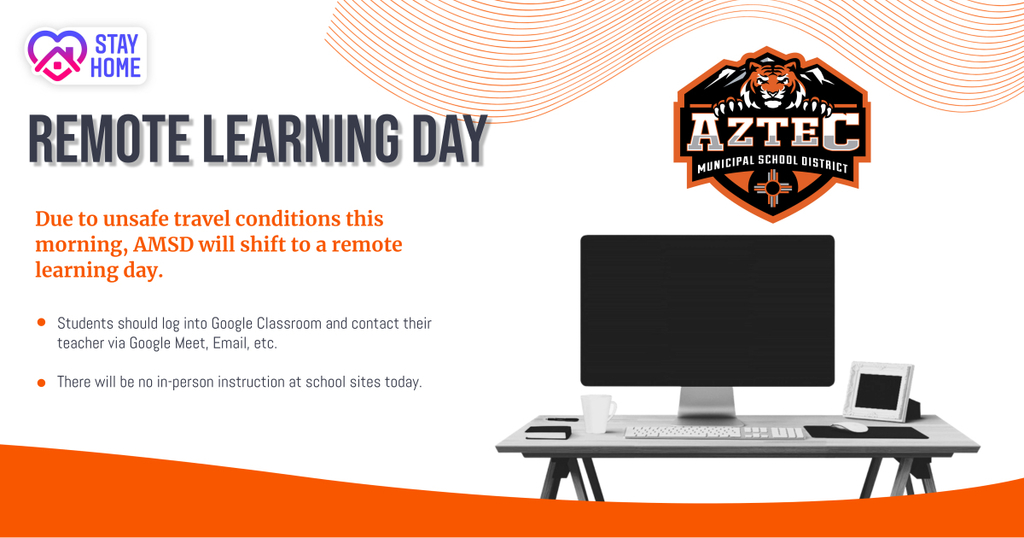 Attention 8th Grade Students and Parents: If you would like more information on Vista Nueva High School please see the attached flier for information about their Parent Information Night.